Here you'll find all the latest and greatest information for the week!
Attention All Class of 2021 Graduates
Maranatha would like to honor ALL 2021 graduates from Preschool through University levels.

Please submit your information by clicking the button at the bottom.

In ADDITION, so you that you can be included in the presentation on June 13th, 2021, email pictures to the Scholarship Committee at bamccgrads@gmail.com or click the email button to the left.

Do not delay as information is due May 30th, 2021, by 5 PM with no exceptions.


Class of 2021 High School Graduates
The Mary Maude Williams Scholarship Applications are now available. The scholarship application packet can be accessed by clicking the button.


All of the pertinent qualification information is included in the application packet.


Do not delay as applications are due June 1st, 2021, by 5 PM with no exceptions. Please email the Scholarship Committee at bamccgrads@gmail.com, if you have any questions or click the email button.

Scholarship winners will be announced during the June 13th Baccalaureate Service.
It's time for spring cleaning! Mark your calendars for June 5th. We need things cleaned, organized, moved, dusted, decorated, built, etc.
For the safety of all, we are asking for vaccinated volunteers. Masks are required! We will meet at the church at 9am. Lunch will be provided.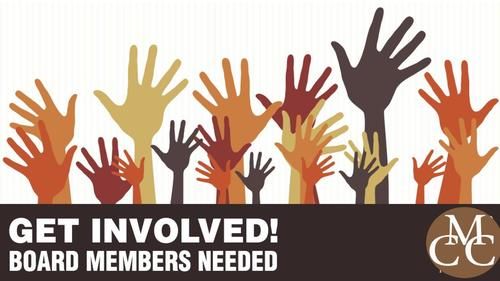 Are you looking for an opportunity to serve? We are currently recruiting Board of Trustee members. The Board of Trustees oversees financial and business affairs of the BAMCC.

For a full description of the role and responsibility of the board of trustees and/or to apply contact Pastor Tyrone Partee or send your resume my clicking on the button below.


Did you say "Fellowship?" Did you ask for more "meet and greet" time? We heard you. Starting Easter Sunday, the meet and greet will be at the end of the service. You will have more time to connect with the saints. We are also increasing the ways we have to communicate with each other. We have the app, meet and greet and now a closed Facebook Group. You can share prayer requests, leads, needs, ask questions, talk about the sermon and so much more. Connect with us today!
Have you downloaded the MCC app? It's a way to stay connected even when we can't meet in person. Go to the apple or google store today and download the Maranatha Christian Center app.
Attention all who use Givelify….We will move all giving to the MCC App by March 31st. As of April 1st Givelify will no longer be available.